HEART MANAGEMENT
OUR BELIEFS & APPROACH
What's the state of the heart of your organization?

It can seem like an odd question, but the health of the heart - an organization's inner life - provides an important indicator of the future trajectory of an organization. Whether the organization will thrive in the long-term and what kind of impact it will have on its employees, customers, and community.
Leaders that care for the heart build teams who share the same heartbeat, aligned around a shared purpose, vision and mission. They ensure integrity between thoughts - actions - and - words. Understanding that what is being said in a board meeting, when no one else hears, is as critical as their marketing collateral. That true core values are seen, not in words on the website, but in what is being pursued, prioritized and promoted.
WHY THE HEART MATTERS
The heart is the inner life of an organization. The internal conversations and shared experiences that will ultimately shape organizational culture and decide whether or not there is critical alignment between the vision and purpose of your organization and the hearts of your teams.
THE 5 PRACTICES OF
HEALTHY ORGANIZATIONS
Based on organizational research and drawing from our own experience in leading change and conversations with top leaders in global organizations, we have discovered Five Practices by which leaders in consistently healthy organizations operate. These practices are at the core of how Heart Management serves leaders and organizations build healthy cultures, unify teams, challenge crisis and live their values.
1. CREATE CLARITY
Around the purpose, values, and beliefs that your organization should operate by, in conjunction with an honest assessment of the current state of your organization's inner life and culture. Leaving no room for ambiguity on what is truly important.
2. BUILD UNITY
So that your coworkers and teams can be one in heart, with a shared direction, shared beliefs and values. And as a result, a strong sense of trust.
3. ENSURE INTEGRITY
Securing full alignment between what the organization thinks internally, how it operates (its structures, processes, and symbols) and what it communicates externally. Leaving no room for hidden agendas, or hypocrisy.
4. PRACTICE HUMILITY
Understanding that any individual or group (themselves included) are susceptible to corrupt motives. They willingly uncover and take responsibility for when the organization's agenda, priorities or actions begin to be in conflict with the beliefs and values they ascribe to.
5. DEVELOP RESILIENCE
They keep holding on to their purpose and principles while challenging their methods and processes, to keep innovating and stay ahead in a changing business landscape.
"offers an important perspective on how to uncover the root causes of organizational dysfunction and provides practical tools for change"
Frank Blake, former CEO of The Home Depot, Board Member of Delta, Procter & Gamble & Macy's
THE STORY OF HEART MANAGEMENT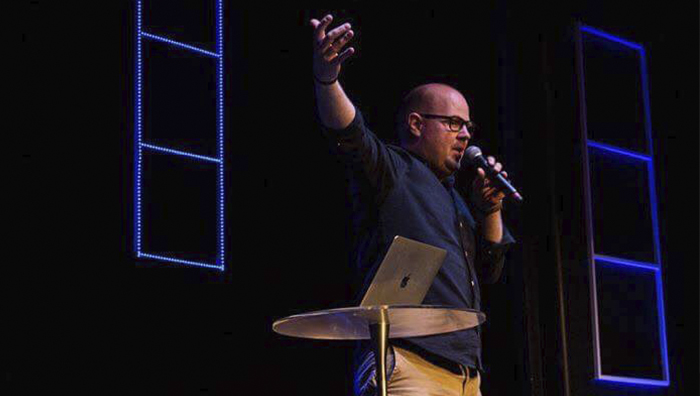 Tobias & Lena Sturesson founded Heart Management in 2017 based on a vision of a world in which organizations with a healthy heart become the norm and not the exception.
The spark came from Tobias's experiences as a communication strategist. He would meet with large organizations that sought to communicate their message more effectively. Interviewing groups of leaders within the organizations he found that they had very different pictures of why they existed and what they were supposed to accomplish. And without that inner clarity, there was no way they could communicate with clarity and authenticity externally.
He discovered that a major reason why so many organizations lose momentum or fail to lead transformational change is that they haven't understood the importance of making an honest assessment of the inner life of their organization. This put him on a journey to help leaders care for the heart and build unified teams and healthy cultures.
Lena learned the power of the heart as she, in her role as a managing director, led a manufacturing business through a transformational change process. She learned that strategy could only avail so much if she didn't impact the state of the heart of the team.
Heart Management serves clients within the private, not for profit and public sector on two continents.
WE REMOVE THE BAND-AID
Too often, change efforts become mere band-aids that don't address the underlying "heart issues" an organization is facing. We help you get a deeper understanding of what hinders sustainable health and success, as well as address the roots, no matter how uncomfortable the journey might seem.
WE SERVE WITH COURAGEOUS HUMILITY
Courageous humility is vital for transformational change. Based on our personal experiences of practicing courageous humility in transformation, we serve your organization with love for your purpose and people, respect for your history and with humble courage, we challenge you to change.
WE SHARE GENEROUSLY
We have a dual mission: To serve our clients well and to inspire and empower leaders around the world to care for the heart of their organizations. As a result of that, we share our insight, research, and experiences generously.