"We imagine a world in which organizations with a healthy culture become the norm and not the exception."
Heart Management was founded in 2017 to provide evidence-based training, coaching, and insights that help organizations succeed in developing values-based leadership and healthy corporate culture.
Meet our team
Our Healthy Culture Advocates are all passionately committed to creating strong strategic cultures and have extensive experience leading teams, building businesses, and supporting organizations through change.
TOBIAS STURESSON
Tobias Sturesson is the co-founder of Heart Management and has vast experience in advising a large number of organizations on leadership, group development, culture change, and issues of core values. He is also the author of a book about building healthy organizational cultures, which is scheduled for publication in English in May 2023. Before Heart Management, Tobias ran a strategic communication agency for many years.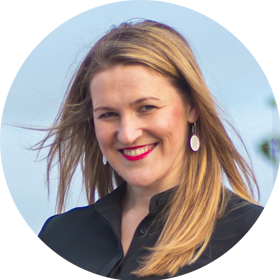 LENA STURESSON
Lena is a business linguist who took over as the managing director of a production plant with 50 employees and led the company through a successful transformation in which culture change and an increased focus on employees played a decisive role. Lena co-founded Heart Management with Tobias and has served as the process manager for culture shifts and values-based leadership for a number of organizations.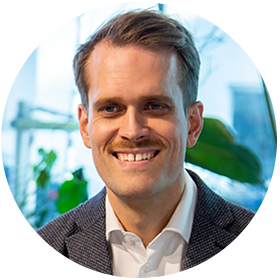 ANDREAS ALMLÖF
Andreas has 20 years of experience in leadership, organizational development and culture, and values-based leadership at non-profit organizations, as well as private companies. He has worked to bring together organizations and people towards a common goal and a common vision in an international organization with operations in Sweden, Norway, Denmark, the UK, and Canada. Andreas has also worked as a manager at a growing Swedish tech company.
Meet our expert council
With Heart Management, you receive advice and input from leading researchers and experts in aspects that are relevant to developing your culture strategy.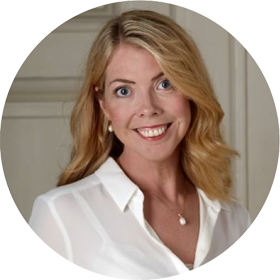 LOUISE BRINGSELIUS
Docent and Lecturer in Organization and Management at Lund University. Author of Ways to Good Culture (Vägar till god kultur). Former Head of Research in the Government Commission for Trust-Based Public Management (Tillitsdelegationen). Leads the interdisciplinary Institute for Public Affairs at Lund University.
AREAS OF EXPERTISE:
Corporate culture | Foundational values | Trust-based governance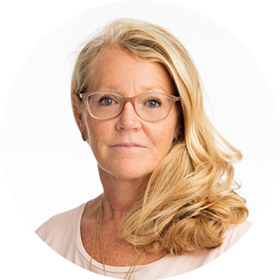 MICHAELA AHLBERG
Senior Advisor at Getinge. Former Chief Ethics & Compliance Officer at Volvo Cars, Telia, Getinge, Nokia Siemens Networks, and others. Was tasked with unraveling the Telia corruption scandal in Uzbekistan. Author of The Grey Zone. Has developed leadership programs for thousands of leaders.
AREAS OF EXPERTISE:
Values-based leadership | Ethics & compliance | Corporate culture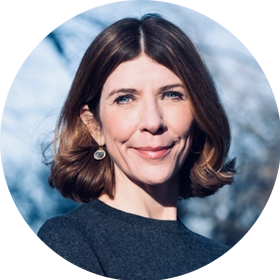 ALISON TAYLOR
Adjunct Professor at NYU Stern School of Business. Executive Director at Ethical Systems, which connects the leading researchers in ethics with the business world. Author of forthcoming book at Harvard Business Review Press on how companies can do right in a turbulent world. Columnist in Quartz.
AREAS OF EXPERTISE:
Corporate culture | Ethical decision making | ESG & CSR
We fight passionately for healthy cultures
We avoid quick fixes or PR-driven efforts that polish the outside but overlook root issues. Instead, we help our clients tackle the vital but hard work of building a culture of purpose, trust, and integrity. We strive only to take on work that aligns with that mindset.
We serve with courageous humility
Courageous humility is a critical attribute of a healthy culture. To welcome brokenness, acknowledge drift from purpose and values, address it with humility, and restore trust and integrity. We strive always to exemplify this posture in the way we relate and serve.
We share with radical generosity
Our vision cannot be accomplished through our work alone. We want every leader, HR, and E&C professional to have the insights and tools needed to build and sustain a healthy culture. We strive to be known for radical generosity in our every interaction.
We resist the hero syndrome
We are convinced that external consultants cannot build or change culture – leaders and teams do. Our role is to give needed insights and tools and get out of the way. We strive never to let a desire for praise or the spotlight take our focus away from that mission.
Lena and Tobias Sturesson founded Heart Management in 2017. They based it on a vision of a world in which organizations with a healthy culture would become the norm and not the exception.
It was sparked by experiences Tobias had as a communications strategist, working with organizations that wanted to find ways to communicate their message more effectively. When he interviewed different groups of managers and employees within the same organization, he realized that they had very different perspectives on their purpose, vision, and goals. This lack of internal unity and transparency was a serious obstacle to being able to communicate externally with clarity and authenticity.
Tobias discovered that a crucial reason organizations lose momentum or fail in leading transformational change is that they haven't honestly analyzed their own internal state of affairs.
This realization was the starting point of a journey to help leaders nurture the heart of their organizations so they can build united teams and healthy company cultures.
Lena discovered the power of a whole-hearted approach to leadership when, in her role as Managing Director of an international manufacturing business, she led the company through a period of transformative change. She realized, along the way, that a good strategy was not enough. To lead change, she needed to succeed in touching the hearts of employees, strengthening the culture and creating a united team. These insights eventually resulted in a successful change journey.
Heart Management serves clients in the private, nonprofit, and public sectors on two continents.