Courses in leading work with corporate culture & values
A live online course that gives you tools, strategy and courage.
"This course gave me a fantastic foundation to take the work of culture and values further and make it a reality in our organization. The combination of insightful keynote presentations, energizing group discussions with others in the same boat, time for my own reflections that helped me go in depth, as well as individual coaching, helped me get incredibly far in a short time. "
Jessica, Global HR Manager, Modelon

Do you also find it difficult to get the desired results from the work with corporate culture and values?
Leading work with corporate culture and values can be experienced as complex and frustrating.
Unfortunately, the efforts all too often lead only to short moments of inspiration and empty values that do not touch employees' hearts or affect the business.
At the same time, research clearly shows that organizations with healthy corporate cultures, which live their values with high integrity, deliver significantly better results and have more committed employees. But only 31% of HR managers feel, according to Gartner, that their organization has the culture they need to be competitive in the future.
"An amazing agenda that came at just the right time for us. A perfect combination of keynote presentations, valuable group discussions and personal reflection. Far from the stereotype of corporate culture being fluffy and fuzzy. This is business. The material I created during the training is now the basis for our continued work. I can really recommend this training to other HR managers and leaders who want to gain knowledge and tools to work strategically with their corporate culture."
Edit, Head of People & Organization, Prisjakt

A web-based course that gives you a solid foundation, a clear strategy and concrete tools for building living values and strengthening the corporate culture.
After hearing many managers and HR employees ask themselves how to lead, coordinate and plan work with culture and values where values become real, we have created a transformative, online course that is relevant regardless of whether you are starting out in the work with values, have worked with your values before but want to take a new step to make the values come alive or see a need to strengthen your corporate culture or lead cultural change.
THE COURSE IS DESIGNED FOR:
Those with a role in leading/coordinating work with culture and values in the private, non-profit or public sector. You probably, but not necessarily, have a leader/managerial or HR function in your organization.
I WANT TO KNOW MORE
"A very good course that has given me an incredibly much better understanding and a concrete action plan. Heart Management puts words to complex issues in such a good way and you gain so much through both your own reflection and conversations with others. Highly recommended!"
Mari Mannerström, Training & Quality Manager, Telenor

THIS IS WHAT YOU WILL LEARN:
The criteria for successful work with culture and values, based on research.
Getting the entire leadership involved in investing in work with culture and values.
Setting a clear goal for work with culture and values – a prerequisite for success.
Making a concrete but flexible plan and strategy.
Mapping your corporate culture to identify the strengths, shortcomings and patterns that govern.
Strategy for building commitment in the organization.
Formulating new values or clarifying your current values.
Exercises and processes for implementing the values in the organization

.
Implementing your culture & values strategy, strengthening the culture and addressing challenges and shortcomings.
Building work with culture and values into your business processes.
Equipping your managers and leaders in acting value-driven.
Celebrating success and creating long-term commitment to real change.
Following up and measuring the results of your work with culture and values.
"A very good and rewarding course. It gave great added value for us to be able to attend the course together, several managers from the management team. I highly recommend it to other management teams who want to take corporate culture and values seriously!"
Elisabeth, Chief Financial Officer, Calix & Preciform

A FEW OF OUR AMAZING CLIENTS








"They showed an incredible commitment and were keen to share their enormous knowledge in working with corporate culture and values."
Anneli, HR Manager, BCP, Mekonomen Group
3 live online sessions of 3,5 hours each spread over two working weeks containing:

Engaging, inspiring, and practical keynote presentations.
Group work with others who have a similar role in their organizations.
A personal reflection on your role as a leader and what you learn along the way.
The opportunity to set a winning strategy for your work with culture &  values during the course.
Valuable material to solidify learning between sessions, which lay the theoretical foundation and contain interviews with some of the world's leading thinkers on culture and values.
All participants

will

answer a number of questions before the first session so that the material can be adapted to the group's needs.
All participants receive a certificate that they have completed the training.
"Thanks to Heart Management, our company, with credibility and success, has guided our employees through the journey of working with culture and values."

Johanna, HR Manager, TeamOlmed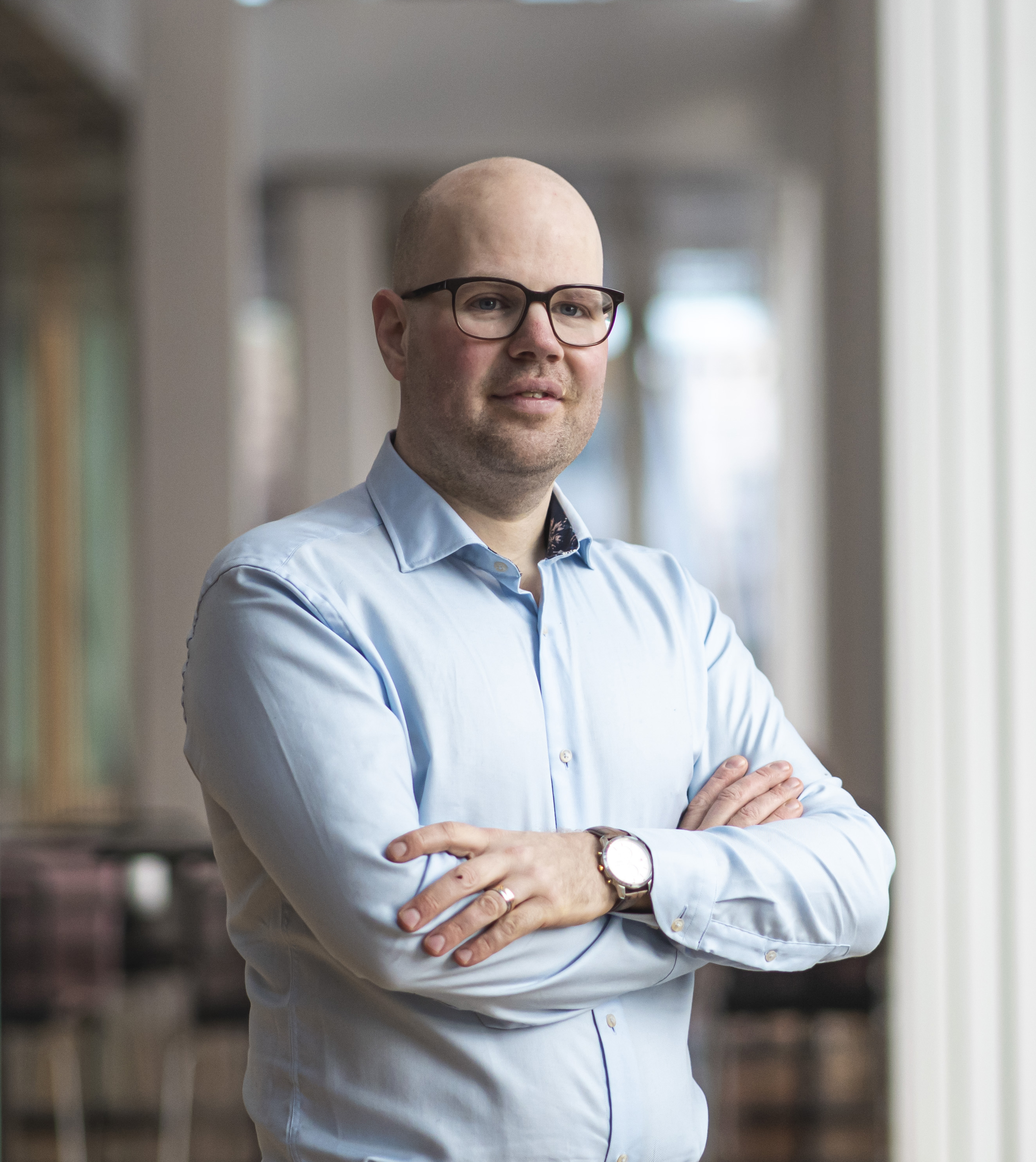 Hi, my name is Tobias Sturesson, and I am your workshop leader and speaker.

I have had the privilege of supporting, educating and coaching leaders in the private, public and non-profit sectors in leading transformative change and succeeding in the work of culture and values. Everything from managers in small companies to management teams in organizations with many thousands of employees.

I am the author of an upcoming book - The Heart-Healthy Organization: Building a Culture of Integrity and Purpose - based on my own experiences, research, and interviews with top executives in global organizations about how the state of organizations' inner lives affects its long-term success, with focus on culture, purpose and values.

I lead the podcast, Leading Transformational Change, where every two weeks we interview some of the world's leading researchers and experts in culture, values, ethics and change.
COMMENTS FROM WORKSHOP PARTICIPANTS:
"Incredibly effective 45 minutes that gave me a boost to work with our values but also to be able to support others ... Just what was needed at that time."

"Absolutely fantastic, inspiring and wonderful energy!"

"Heart Management hits upon something that has the potential to actually contribute to profound change and improvement in many organizations."

"Incredibly rewarding!"