Leadership courses - Lead with values
Values-driven leadership for a strengthened corporate culture
Leadership course
"A very good and rewarding course. It gave great added value for us to be able to attend the course together, several managers from the management team. I highly recommend it to other management teams who want to take corporate culture and values seriously!"
Elisabeth, Chief Financial Officer, Calix & Preciform

How can my leadership help strengthen our corporate culture?
Research shows a clear correlation between good results and organizations with healthy corporate cultures where managers live the company's values with high integrity.

Your company's culture can either enable you to achieve business goals with engaged employees and a positive impact on society or hinder sustainable success.
In a world where ethical scandals come one after another and many want to work for organizations that stand for something, it is extra important to invest in a value-driven leadership and ethical corporate culture. At the same time, corporate culture can feel difficult and many managers and leaders lack the tools to lead with values and intentionally influence the culture in a positive direction. The fact that employees today work remotely does not make things easier.
Said about the training
"Far from the stereotype of corporate culture being fluffy and fuzzy. This is business. I can really recommend this course to other HR managers and leaders who want to gain knowledge and tools to work strategically with their corporate culture."
Edit, Head of People & Organization, Prisjakt

A live online leadership course that gives you a solid foundation and concrete tools for value-driven leadership that strengthens corporate culture.
Leading With Values is a practical leadership course that can stand on its own or be a building block in a larger leadership development program. During the course, you, together with managers and leaders from other organizations, can build and develop your toolbox in value-driven leadership. In the long run, all leadership affects your corporate culture - consciously or unconsciously. In this course, you will learn how you can consciously contribute to a healthier culture that enables sustainable success in your team and in your workplace.
THE EDUCATION IS DESIGNED FOR:
Those with a leader/managerial role in the private, public or non-profit sector. Whether you lead a team of five or an organization with thousands of employees.
3 live online sessions (2.5 hours per session)

Material to solidify learning between sessions, which lay the theoretical foundation and contain interviews with some of the world's leading thinkers on value-driven leadership and corporate culture.
Keynote presentation with research findings and inspiring examples.
Energizing group work with managers and leaders from other organizations.
Individual reflection on your role as a leader and your own learning.
Concrete training tasks to put your learning into practice.
A certificate of completion at the end of the course.
Said about the training
"A very good course that has given me an incredibly much better understanding and a concrete action plan. Heart Management puts words to complex issues in such a good way and you gain so much through both your own reflection and conversations with others. Highly recommended!"
Mari Mannerström, Training & Quality Manager, Telenor

5 crucial principles for value-driven leadership.
Measuring the temperature of your leadership from a values perspective.
The connection between your own and the organization's values.
Keys to a good corporate culture, based on research.
Your role as a leader in your current corporate culture.
Your most important tools for contributing to a healthy corporate culture

.
How to clarify and create a lively conversation about values.
Integrity – a value-driven leader's most important superpower.
Tools for developing strengths and addressing unhealthy elements in your culture.
Turning ethical conflicts into natural conversations in the organization/team.
Building culture with employees at a distance.
Practicing courageous humility that creates trust and psychological security.
A FEW OF OUR AMAZING CLIENTS






Sagt om Heart Managements utbildning Leda framgångsrikt kultur- och värdegrundsarbete
"The combination of insightful keynote presentations, energizing group conversations with others in the same boat, time for my own reflections that helped me go in depth, and individual coaching helped me get incredibly far in a short time."
Jessica, Global HR Manager, Modelon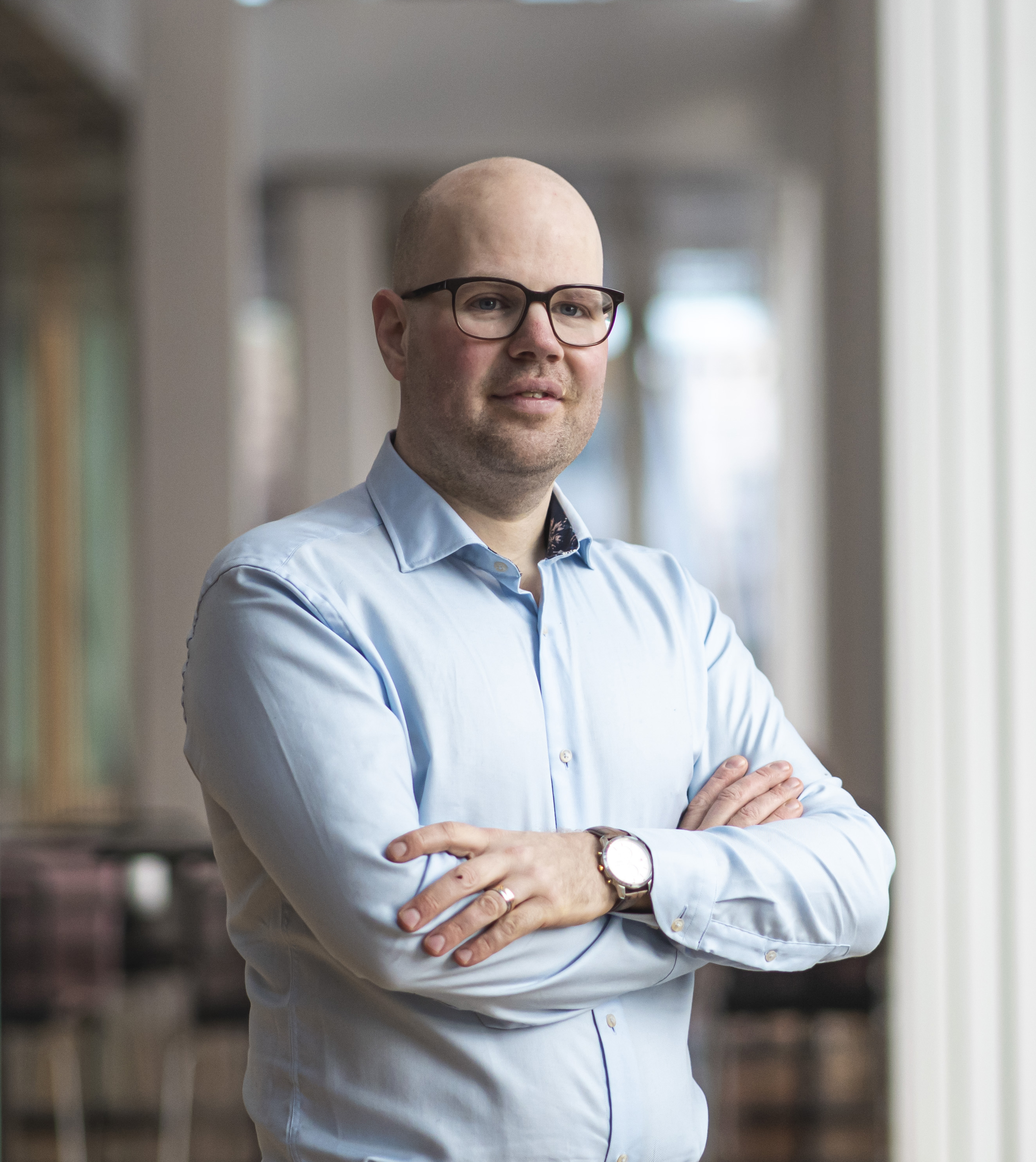 Hi, my name is Tobias Sturesson and I am your learning facilitator.
I have had the privilege of supporting, coaching, and educating leaders in the private, public and non-profit sectors in leading transformational change, growing stronger while navigating public crises, and working with culture and values.
I am the author of an upcoming book based on my own experiences, research, and interviews with top executives in global organizations about how the state of organizations' inner lives affects its long-term success.
Together with Lena, I run the podcast Leading Transformational Change where we interview some of the world's leading thinkers around building a healthy corporate culture and leading with integrity.